Arianrhod's War
by Sandi Cayless
Arianrhod's War - Book Two of The Pirates' Web
ISBN: 9781999325947 (Paperback) ISBN: 9781999325954 (Ebook)
Old enemy, new weapons and a brief to take out Arianrhod by any means necessary…
This is still war, but this time it's personal… The crew of the PSS Arianrhod thought they had done with the conflict into which they'd reluctantly been drafted and that almost tore the charted galaxy apart. But hostiles are still out there with more tech than sense and a ruthless grudge against Arianrhod's captain, her crew and her contacts. The Web is no longer the semi-safe home away from hell that it was, with new faces and old ones causing concern, not least the ex-raiders who are claiming to be good guys and whose aloof commander is waging his own bitter war against the aliens and their agents. And Captain Ahxenta faces cares closer to home that begin with the theft of her favourite shuttle…
"Hell, I bet this is the first time you've had to order open fire on one of our own…" Commander Tallica Apnis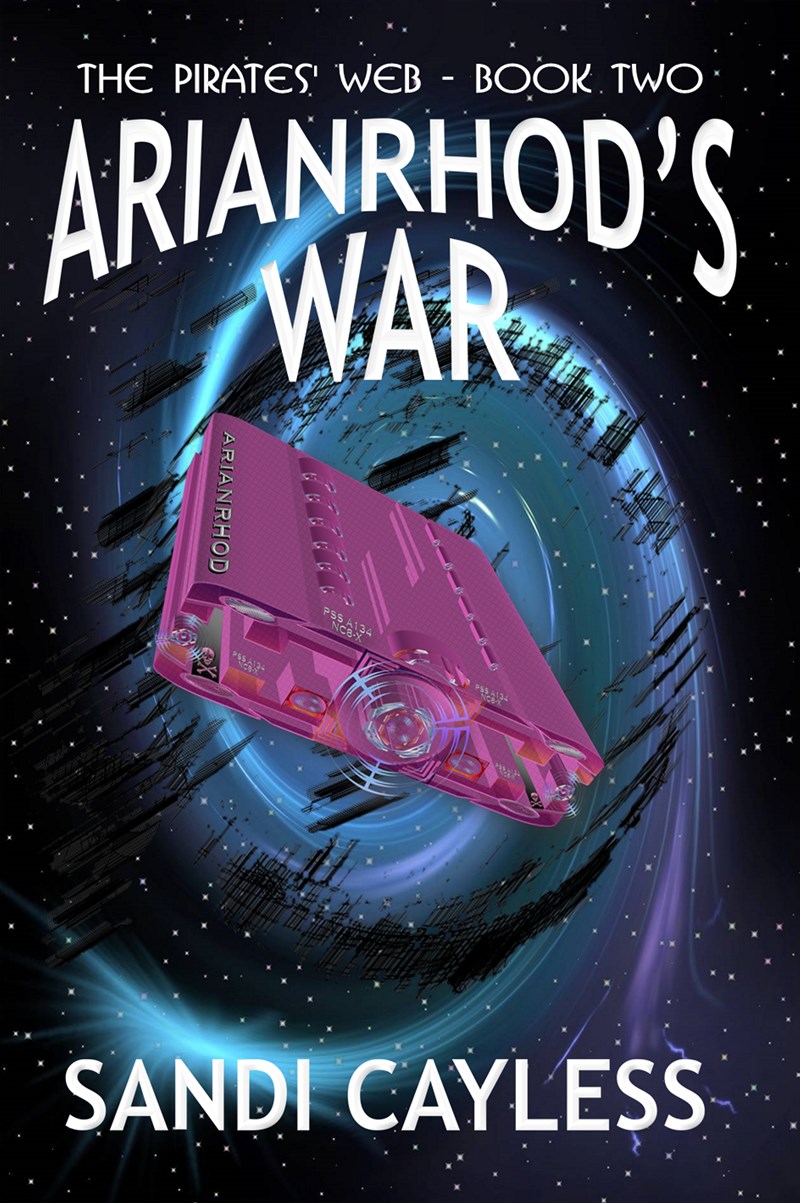 Arianrhod
By Sandi Cayless
Arianrhod: Book One of The Pirates Web
ISBN: 9781999325923 (Paperback) ISBN: 9781999325930 (Ebook)
The private starship PSS Arianrhod flies under the Trades Alliance flag and drops anchor in the Web, that home away from hell that makes up the vast orbital network of docking, repair and marketing facilities around Merkat Three free port in galactic zone Alpha. But trade is getting riskier for Arianrhod and her sister ships: there's a new enemy out there intent on chaos that's ruthlessly taking down ships and crews and annexing planets. Acknowledged as the best ship in the PSS fleet, Arianrhod has been in tight places before but she finds herself caught up in a situation that just might end her legendary career in the space lanes. Drafted unwillingly into a war galactic in scale and in possession of information that seems to make her the prime target of very dangerous hostiles, even Arianrhod's renowned firepower, maverick crew and unorthodox tactics may not be able to withstand a faceless foe that seems to be ripping the known galaxy apart...
"We were drafted into this bloody war through the manoeuvrings of the Trades Alliance and so far it's cost me the lives and health of my crew, my livelihood and as near as dammit my ship." - Captain Cinnabar Ahxenta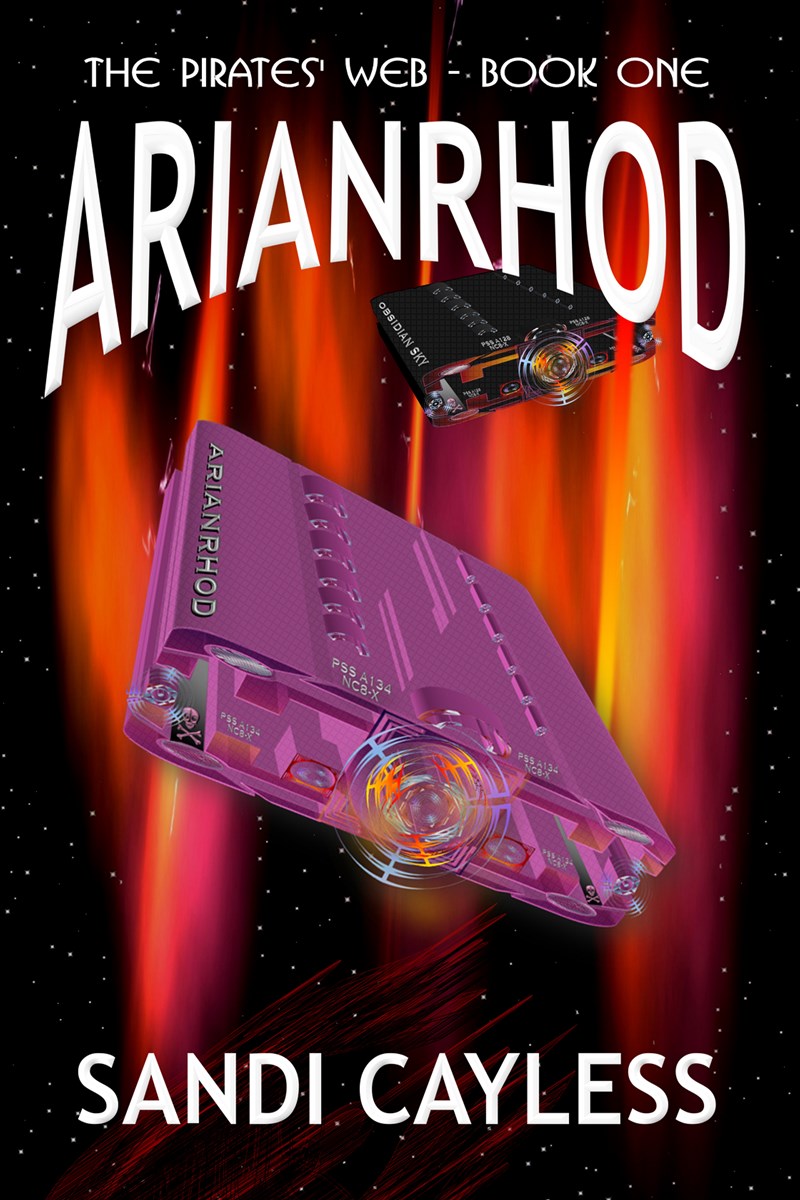 Sub Martis: Starship
by Sandi Cayless
Read Chapter One of Sub Martis: STARSHIP HERE.
ISBN: 9781999325909 (Paperback) ISBN: 9781999325916 (Ebook)
In the third Sub Martis novel, postgraduate PhD students Copper and Linen, now drafted into Mars Fleet, must hone their skills at Fleet Academy's Beagle One Basecamp before being given their first posting – in their case, the mighty flagship MSS Drake II, under the command of the scary Colonel Elle Chryse Moritz. The two find Fleet Academy training tough enough but the adventures on furlough even tougher and trouble follows them like a lost hound, with snoopers and snipers making life on and below the surface of Mars difficult. Life aboard the flagship of the Fleet seems no easier, for Copper and Linen discover not only that duty and discipline sit very hard but that the Drake is the target of various saboteurs that are intent on foiling the mission in order to claim the ultimate prize: evidence of existing sentient alien life out there. With one secret surfacing that causes more than a headache, the two have to find their feet in a totally novel environment whilst carrying out their programmed research, fitting in with their rather more military-minded fellow-officers and trying to make sense of data that seems to suggest that there are aliens out there that might be less than friendly...
New colleagues provide diversions, strange allies are met and dangerous foes must be outfaced before the mystery of who and what Spook was and is, and what his people were doing on Mars in the dim and distant past, can be solved.